Description

Features

Material

Reviews

Shipping & Returns
Anti-colic system proven to reduce colic*
Our clinically proven Airflex venting system is designed to reduce gas and colic. As your baby feeds, the valve integrated into the nipple flexes to allow air into the bottle to prevent vacuum build up and vents it towards the back of the bottle. It keeps air in the bottle and away from baby's tummy to help reduce gas, spit-up and burping.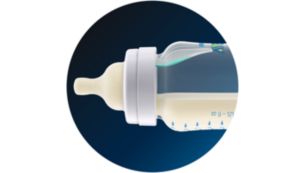 Nipple stays full of milk, not air
The nipple stays full even when the bottle is horizontal, so your baby can drink in an upright position. This can help reduce reflux, aid digestion, and make feeding time more comfortable for you and your little one.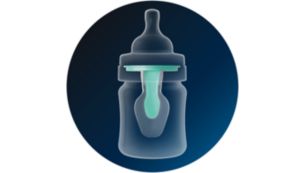 Helps baby swallow less air with AirFree vent
Our unique AirFree vent is designed to help your baby swallow less air as they drink, by drawing air away from the nipple. Reducing the amount of air your baby ingests can help with common feeding issues, such as colic, reflux and gas.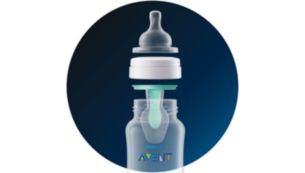 Easy to clean - wide neck & few parts
With its wide neck and fewer parts, our bottle is easier to assemble and to clean quickly and thoroughly.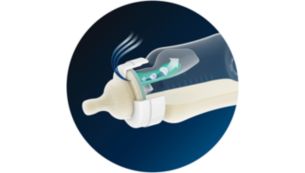 Valve in the nipple prevents vacuum build-up*
Clinical studies have shown that the Philips Avent bottle reduces colic and fussing. Fussing is significantly reduced at night as babies fed with Philips Avent anti-colic bottles experienced 60% less fussing than babies fed with a leading competitor's vented bottle.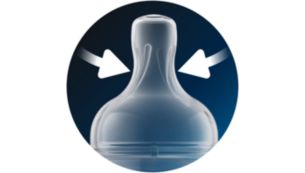 Nipple shape designed for a secure latch
The shape of the nipple allows for a secure latch, and the ribbed texture helps prevent nipple collapse, for uninterrupted, comfortable feeding.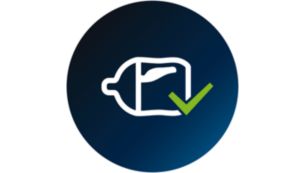 AirFree vent is one piece, simple to use
While feeding, make sure the AirFree vent stays on top. This keeps the nipple full of milk, even when the bottle is held in a horizontal position, for easier upright feeding.
Use your bottle with or without the AirFree vent
You can use your Philips Avent Anti-colic bottle with or without the AirFree vent. The AirFree vent is compatible with all of our Philips Avent Anti-colic bottles.
.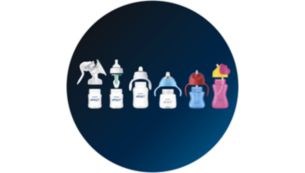 Mix and match with other Philips Avent products
Compatible range from breastfeeding to cup. We designed our bottle range so it's easy to mix and match tops and bottoms. This way you can progress easily from bottle, to training cup, to sippy cup, with fewer parts.
Shipping Info:
Free 2 Day Shipping across Ontario & Quebec over $49.
Free 4 Day Shipping across rest of Canada over $49.
PO Boxes and Remote Areas (ie. Northwest Territories, Yukon) may incur extra charges which will be reflected at checkout.
Extended 45 Day Return Policy on most items!
Note: Sale Items are not returnable.
Click here for further details.
Shipping time is not guranteed.
Remote area in Canada may take a few days longer.