Usually ships within 1-2 days Usually ships within 3-5 days
Fast Free Shipping
The most natural way to bottle feed
Our Natural bottle with an ultra soft nipple more closely resembles the breast. The wide breast-shaped nipple with flexible spiral design and comfort petals allows natural latch on and makes it easy to combine breast and bottle feeding.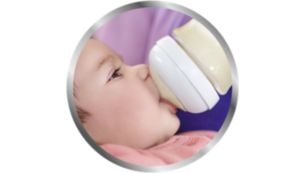 Natural latch on due to the wide breast shaped nipple
The wide breast shaped nipple promotes a natural latch on similar to the breast, making it easy for your baby to combine breast and bottle feeding.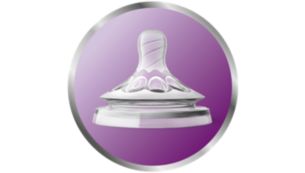 Soft nipple designed to mimic the feel of the breast
The nipple has an ultra soft texture, designed to mimic the feel of the breast.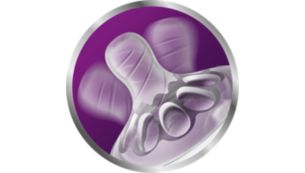 Flexible spiral design combined with comfort petals
Flexible spiral design, combined with our unique comfort petals to create a flexible nipple, allowing for a more natural feed without nipple collapse.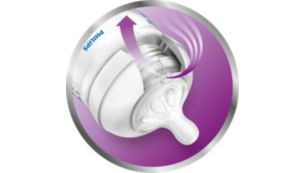 Unique anti-colic valve technology
Our unique anti-colic valve technology was designed to reduce colic and discomfort, by venting air away from your baby's tummy.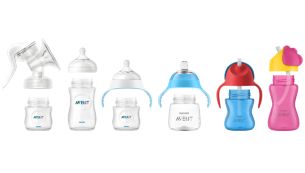 Compatible with the Philips Avent Natural range
Mix and match our breast pump, bottle and cup parts, and create the product that works for you, when you need it!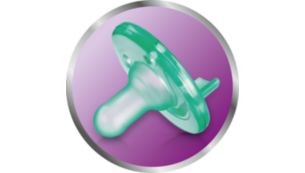 One piece, silicone Soothie helps calm babies
The silicone soothie helps calm your baby. It is used by medical professionals to calm newborns.
Convert bottles to storage containers with the sealing discs
Used to convert all Philips Avent feeding bottles to breast milk and food storage containers.
9oz Baby bottle - 2  pcs
4oz Baby bottles - 3  pcs
Pacifier - 2 pcs
Bottle and nipple brush - 1 pcs
Sealing disc for milk storage - 7  pcs
First flow nipple - 1  pcs
Newborn flow nipple - 1  pcs
*April 17, 2020 update*
COVID 19 Virus Shipping Details
We are trying very hard to ship out online orders as fast as possible in spite of the increasing demand and our extra safety procedures. We are doing grat job, however there may be some delays though in your shipments, thank you for your patience and understanding. Our brick and mortar store is closed.
Free 2 Day Shipping across Ontario & Quebec over $49.
Free 4 Day Shipping across rest of Canada.
30 Day Return Policy on most items.
Note: Sale Items are not returnable.
Click here for further details.
Shipping time is not guranteed.
Remote area in Canada may take a few days longer.
Prompt delivery
I am looking forward to using these bottles to feed my little one. The delivery came just as expected.