Baby's first friend
Philips Avent Soothie snuggle is a plush toy with Soothie, the pacifier used by healthcare professionals to calm newborns. Toy is soft, lightly weighted to help make babies feel secure. It's easy to find & hold. Detachable for easy cleaning
Features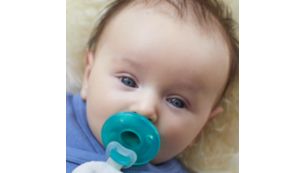 Cuddly soft plush toy with Soothie
Cuddly soft plush toy included with our Soothie. Soothie is made of soft, flexible silicone and is used in hospitals.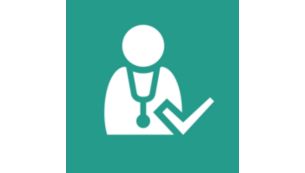 Distributed in hospitals in the USA
Trusted by healthcare professionals to calm newborns, Soothies are distributed in hospitals in the USA.*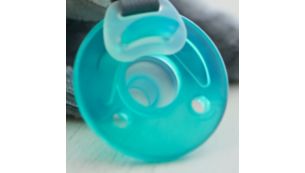 Made of BPA-free, durable, medical grade silicone
The pacifier is made of BPA-free, durable, yet flexible medical grade silicone.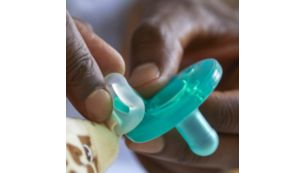 Detachable for easy cleaning
Plush toy easily detaches from Soothie and both are easy to clean.
Soothie can be cleaned and sterilized separately
Plush toy can be machine or hand washed. Soothie can be cleaned in dishwasher, a sterilizer or in boiling water. Feel good knowing it is always clean and safe for your little one.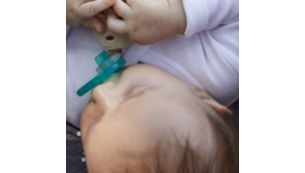 Helps you and baby find the pacifier
No more hunting and searching for Soothies! The plush toy makes Soothie easy to find.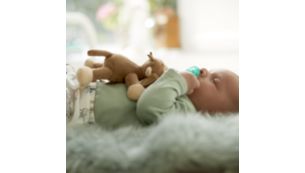 Plush toy helps keep Soothie in place
Plush toy is soft and lightly weighted, which helps keep Soothie close to baby. This helps keep it and the Soothie in place while keeping baby company.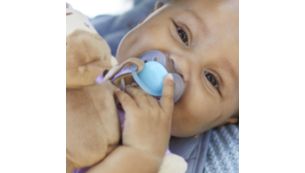 Plush toy is compatible with all Philips Avent pacifiers
Plush toy is compatible with all Philips Avent Soothies and pacifiers, so you can mix and match and create the product that is right for baby.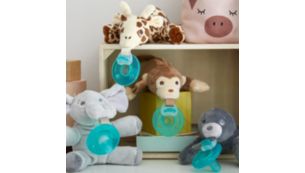 Pick your favorite or collect all four adorable characters
Plush toy is a friendly first companion for baby. Choose from four adorable characters: giraffe, elephant or seal.
We are still shipping out orders extremely fast in spite of the COVID-19 safety procedures.
At Little Canadian we offer free shipping over $49 (pre tax)!
All other orders under $49 will be only $6.99 shipping!
PO Boxes and Remote Areas (ie. Northwest Territories, Yukon) may incur extra charges.
We strive to ship most items within 1-2 business days of purchase!
However, some items may take up to 10 business days to ship but that is uncommon.
We also expedite most orders for free. So basically we offer great shipping terms!
We do not offer free shipping on furniture. So please call for a price quote. Please note that we only ship furniture to the Ontario GTA and near vicinity (Hamilton, Oshawa and Aurora etc.)
In an event where the item was not shipped out within 10 business days, we grant you the right to cancel your order (unless specified, that the item takes long time to ship on the product page).
Little Canadian partnered with Route to offer really inexpensive shipping insurance at about 1% order value! This insurance is optional and you have an option to add the insurance to your cart at checkout. Most claims are resolved within 24 hours and this insures you coverage in case of a lost, stolen or damaged shipment! (Route insurance is backed by Lloyd - a leading Shipping insurance company).
We do hold the right, that if for unforeseen reason shipping is too expensive(ie. shipping to a remote area), we can either charge a small fee or refund you for your purchase.
Shipping is through a number of couriers. Our main couriers are Canada Post and UPS.
Little Canadian will not be held responsible for damaged packaging. We are not responsible for damages to item packaging that may occur during the shipping process.
Little Canadian will not be held responsible for theft or lost packages. You can purchase the route insurance at checkout at a very inexpensive rate of about 1% order value.