Nanit Baby Monitoring System
Baby monitoring has come so far in the past years let alone decades. Parents used to rely on noise than simple noise monitors then video monitoring. We are even more advanced in this day and age and the Nanit baby monitoring system really does it all. The Nanit complete baby monitoring system combines audiovisual monitoring with breathing wear and their unique smart sheets that give parents a sense of security and safety that no other monitoring setup can.
The Camera 
The Nanit monitoring system has the option of two different bases: a wall mount or a stand, making it permanent to the wall with the removable camera so you can use the stand on the go while traveling or in other parts of your house. Alone the camera allows parents to hear and speak to the baby, have personalized sleep tracking and coach and the Nanit application keeps a memory scrapbook to keep all the memories accessible.
Breathing Wear 
Unlike other breathing wear, Nanit breathing wear has no wire and no electronics. Nan uses their high-tech camera and analyzes the moment and breathing of the baby using the unique pattern on the breathing wear. The breathing wear gives parents real-time alerts, peace of mind and skips the hassle of having to charge anything. There are four different types of breathing wear a swaddle that can be used until the baby starts to roll around, a pajama set up to nine months, a sleep sack that comes in small, medium, and a large that fits  12-24-month-old babies between 20-30 lbs (9-13.6 kg) in weight. Lastly, they have the sleep band that just covers their torso/ chest area that comes in small and large and fits babies up to 24 months. 
Smart Sheets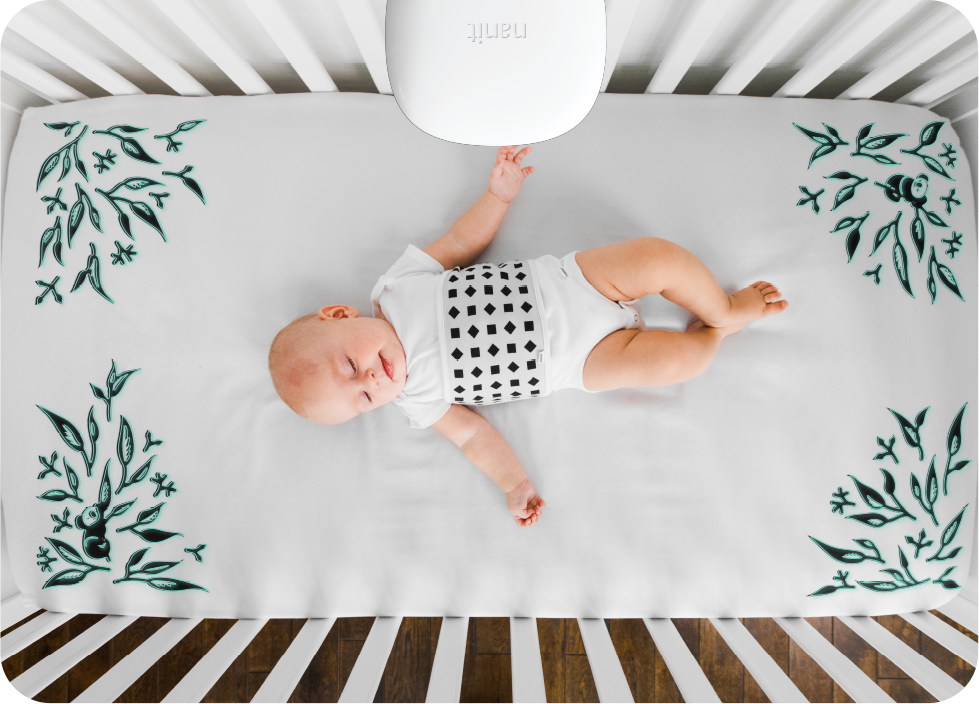 The latest item Nanit has released is their "Smart sheets". Their sheets along with their breathing wear are made out of 100 percent cotton that will be super soft and comfortable for any baby. The reason why these sheets are so smart is that using their monitoring camera system and the pattern on the sheets, the application allows the app to monitor and track the size of the baby. And compares it to other babies the same age. This allows you to look back at their growth patterns and be aware of any irregularities.
Overall the Nanit video monitor along with their other awesome product will give any parent a sense of peace and safety when putting a little one down to sleep. Their soft and machine-washable fabrics allow for parents to easily clean any Nanit products. No charging needed and devices on the child, the Nanit monitoring system is a game-changer and is perfect for any parents who want to ensure that their little one is harm-free during the night or nap time. 
---